A CDP Kids production
THE 13-STOREY TREEHOUSE
By Richard Tulloch
Adapted from the book by Andy Griffiths and Terry Denton
Directed by Julian Louis
Set / Costume Design by Mark Thompson
Lighting / AV Design by Nicholas Higgins
Sound Design by Jeremy Silver
Would you please welcome to the stage…. Andy and Terry!
Yes, that's right. Today's the day Andy and Terry are going to bring their stories to life in their first EVER play – except they forgot to write it!
Where will they find flying cats, a mermaid, a sea monster, an invasion of monkeys, and a giant gorilla?
Here is your chance to see the first show in the award-winning 'Treehouse' series with the return of the one and only, super- famous, ultra- brilliant, runaway success, The 13-Storey Treehouse! We take you right back to where it all began. Following sold out seasons at the Sydney Opera House and theatres across the country the play based on Andy Griffiths' and Terry Denton's best-selling book returns to the stage - and you're invited!
Adapted by Richard Tulloch (The Book of Everything, Bananas in Pyjamas) this hugely successful play is brought to life by a seriously funny cast with magical moments of theatrical wizardry and a truckload of imagination!
"The awesome book... has been turned into an even better play"
By James (aged 8) and Felicity (aged 10), STAGE NOISE
"My eight year old co-reviewer loved the show… has the kids engaged and amused from the outset."
THE AUSTRALIAN
"Wow!…goes to the edge of the ridiculous to get a laugh."
SYDNEY MORNING HERALD
* Recommended for 6 - 12 year olds and their families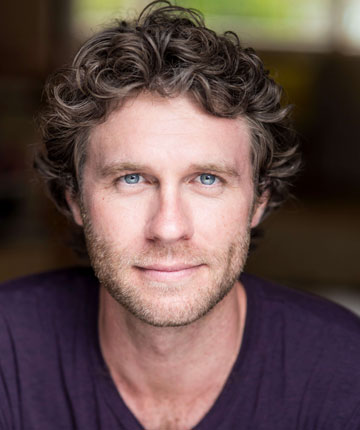 DAMIEN AVERY – Terry
The 13-Storey Treehouse is Damien's first appearance for CDP and he is looking forward to bringing the role of 'Terry' to life.
Damien's experience spans 11 years in both theatre and film. His recent theatre credits include Billy Elliot the Musical, The Curious Incident of the Dog in the Night-Time, Rupert and Emily Perkin's adaptation of A Doll's House, all for Auckland Theatre Company.
National tours of HMS Pinafore and South Pacific, and other productions such as Loving Kurt Vonnegut, One Man Two Guvnors, Wild Bees, A Midsummer Night's Dream, The Slapdash Assassin, The Mikado, Postal and In the Next Room (Or the Vibrator Play).
Recent television credits include Hillary, Field Punishment No.1, Siege, Underbelly NZ, and Bombshell.
Damien is a proud member of New Zealand Actors Equity.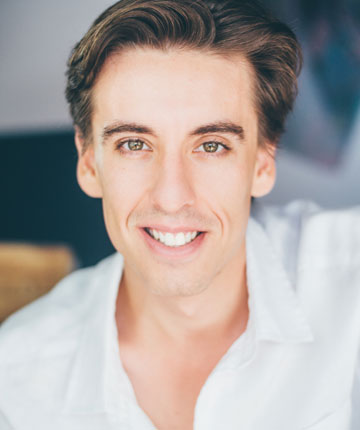 RYAN DULIEU – Andy
Ryan Dulieu studied at The Actors Program, Auckland in 2013. His immeasurable love for live performance means Ryan is a regular, well known, fixture on the Auckland Theatre scene, as well as performing in award-nominated short films and television.
This year has seen Ryan take up the Assistant Director position for AUSA Summer Shakespeare's As You Like It, as well as bringing back The Last Man on Earth is Trapped [in a Supermarket] to Auckland's Q Theatre for a second season, receiving rave reviews.
Other credits include Demetrius in A Midsummer Night's Dream and Ariel in The Tempest, both for AUSA Summer Shakespeare, and Warren in This Is Our Youth for Basement Theatre.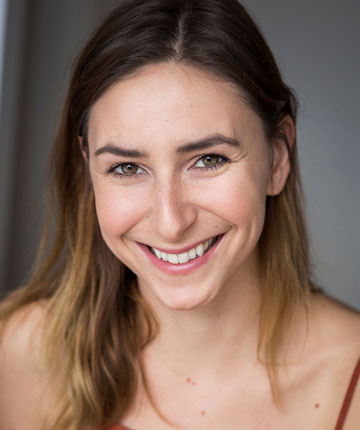 ELLE WOOTTON – Val
As a child Elle Wootton had many aspirations: to become a teacher for hearing impaired children, to open a bakery in a small town and engage in witty banter with the regulars, or to become a prison psychiatrist to assess the minds of criminals and try to make the world a safer place. When she realised she could be all of these and more by becoming an actor that seemed like the best choice.
Elle is delighted to be working with CDP on its production of The 13-Storey Treehouse. Some of her career highlights include performing in Edinburgh, Perth and Adelaide in the multi award winning production The Road That Wasn't There with Trick of the Light Theatre, starring in world premiere of lost Shakespearean play The History of Cardenio with Victoria University of Wellington, and in the 2015 Capital E National Theatre for Children tour of Stealing Games by Gary Henderson.
Elle recently won a Playmarket Plays for Young Award for her first play: Te Tane Iti/The Little Man. Elle is a Theatre and English Literature graduate of Victoria University of Wellington and a qualified English Language teacher. She has trained with renowned teachers including: John Bolton, Miranda Harcourt, Jacquie Drew and Matt Skrobalak. Elle is a proud member of Actors Equity NZ.
a CDP Kids production
THE 13-STOREY TREEHOUSE
By Richard Tulloch
Adapted from the book by Andy Griffiths and Terry Denton
Director: Julian Louis
Set / Costume Designer: Mark Thompson
Lighting / AV Designer: Nicholas Higgins
Sound Designer: Jeremy Silver
Set manufacture: Thomas Creative
Large puppet manufacture: Marty Jay, with Celia Curtis (Art Finishing) and
Steve Howarth (Consultant)
Smaller puppet manufacture: Kay Yasugi
Costume manufacture: Matthew Aberline
Prop manufacture: Evie Meikle, Georgina Buchanan
Company Stage Manager: Imogen Millhouse
Production Technician / Assistant Stage Manager: Marshall Bull
Assistant Stage Manager: David Hynes
A Teacher Resource Kit is available to assist schools integrate a visit to see The 13-Storey Treehouse into classroom programs. The Teacher Resource Kit includes relevant links to the Australian curriculum. Schools who have confirmed bookings can download the Teachers Resource Kit by entering the password below. Please note, this document contains copyright for use in Australian classrooms only.
Download The 13-Storey Treehouse Teacher Resource Kit
If you have confirmed a booking and have not been given a password, please email education@cdp.com.au with the details of your booking.