CDP with Tall Stories' magical musical adaptation of
THE GRUFFALO
based on the award winning picture book by Julia Donaldson & Axel Scheffler published by Macmillan Children's Books
A mouse took a stroll through the deep, dark wood ...
After sellout seasons throughout the world, including the West End and Broadway, and throughout Australia and New Zealand in 2009 – 11 and 2014, The Gruffalo returns in 2016!.
Whether their favourite food is roasted fox, owl ice cream, scrambled snake or Gruffalo crumble, audiences eat up this delectable tale about the adventures of a clever little mouse in a forest full of predators. Join Mouse on an adventurous journey through the deep, dark wood in this big scary monster of a show.
Mouse can scare hungry animals away with tall stories of the terrifying Gruffalo, but what happens when she comes face to face with the very creature she imagined?
Let your imagination run wild with songs, laughs and fun for children aged 3 and up, and their adults.
Age recommendation: 3 & up, and their adults
Duration: 50mins, no interval
WINNER 2009 SYDNEY THEATRE AWARD:
Best Production for Children
" the cast of three bring the story to wonderful life... This is an irresistibly charming tale told with refreshing simplicity "
The Times, London
" exudes charm, fun and a winning simplicity "
Dominion Post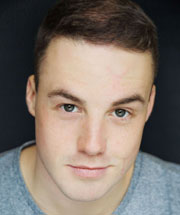 JOSH CRAMOND
Josh has already packed a lot of learning, training and performing into his blossoming career. A graduate of the Toi Whakaari: NZ Drama School, Josh's interest in acting was first sparked when he discovered improvisation in high school drama class. And when he encountered musical theatre, he was hooked.
Roles such as Gaston in Beauty and The Beast, John Proctor in The Crucible, and a memorable Elvis-themed Pharaoh in Jesus Christ Superstar all fuelled his passion and were early showcases for his energy, physicality and fine voice. While still in high school Josh realised the importance of developing the bass baritone he was blessed with and embarked on seven years of Classical and Musical training. He then took advantage of his gap year in the UK to compete the Guildhall School course Acting In Shakespeare and Contemporary Theatre. Back in New Zealand he appeared as Reuben in the National Youth Theatre Company's production of Joseph and the Amazing Technicolor Dreamcoat and was accepted by Toi Whakaari. During the demanding three year course he also grasped a number of professional development opportunities including Miranda Harcourt's One Month Screen Workshop, screen workshops with Liz Mullane, Jason Stutter, Vaughan Slinn & Brita McVeigh, and John Bolton's Character Workshop.
Roles with Toi Whakaari short film productions include Mark in Domestic Abuse, Jacob in Heroes and Villains, Ben in The Mavens, and on stage in the title role in Macbeth, as Actor in Iho, Baker in Into The Woods and Sergeant & Carney Guy in Woyzeck.
Josh also appeared as The Dancer in Venturesome, a short film by Selection Studios, and was The Spirit in Blackout, a production by contemporary indigenous arts group Tatau.
Most recently Josh appeared in the lauded Bats Theatre production of Spring Awakening.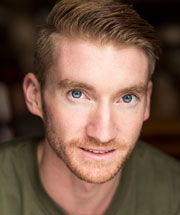 COLE JENKINS
Cole graduated from Unitec's Bachelor of Performing Arts and Screen Arts course in 2012. Since then he has immersed himself in Auckland's theatre community. He has performed on many occasions at the Basement and in Q Theatre's Rangatira and Loft spaces. His most memorable productions include the sell-out season of 'Earnest' with Fractious Tash and performing on the award winning Pop – Up Globe Stage. Cole has also recently appeared in guest roles on 'Westside' and 'Shortland Street'.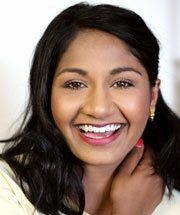 KALYANI NAGARAJAN
Kalyani Nagarajan is a recent graduate of Toi Whakaari New Zealand Drama School, and has also studied in France with Master Clown Phillipe Gaulier, where she studied Mask, Moliere and Melodrama. Her recent works include, Auckland Theatre Company's POLO, TV series, Brokenwood Mysteries and The International Comedy Festival. She is currently in the process of developing her own solo clown show with Indian Ink Theatre Company.
Kalyani is very passionate about her culture and representing her background in the New Zealand arts industry. She has practiced bharatha natyam (Indian classical dance) for 14 years and is currently very interested in the study of accents, with many up her sleeve including Cantonese, South African, Indian, Boston and more. She is wanting to devise work and create comic yet heart-warming pieces that can give life and dignity to ordinary characters we usually ignore in society.
CREW
Company Stage Manager: Sharna Galvin
Assistant Stage Manager/ Production Technician: Marshall Bull