A CDP production
THE 26-STOREY TREEHOUSE
a play by Richard Tulloch
adapted from the book by Andy Griffiths & Terry Denton
Artistic Director: Julian Louis
Director: Liesel Badorrek
Set / Costume Designer: Mark Thompson
Lighting Designer: Nicholas Higgins
Sound Designer: Ross Johnston
Choreographer: Katie Kermond
Well, what are you waiting for? Come on up!
Yes, that's right. Andy and Terry had such a ball with their crash-landing entry into the world of theatre with The 13-Storey Treehouse, they're back for more. 13 storeys more, in fact. AND YOU'RE INVITED!
You know what 13 more storeys means. More INVENTIONS – like the 78 flavour ice-cream-dispensing robot and the brain bamboozling Maze of Doom (not to mention the self-inflating underpants) and more things to go WRONG – not least of which is the very real possibility that the entire show is a complete and utter disaster. Will Andy and Terry push their friend Jill, to her absolute limits? And who is this shady Hector Houtkop, with a really bad pirate accent? And what about ALL THOSE PIRATES?
Adapted by award-winning playwright and author Richard Tulloch (The Book of Everything, Bananas in Pyjamas), The 26-Storey Treehouse is brought to you by the same cracker team that delivered the smash-hit stage version of The 13-Storey Treehouse.
So what are you waiting for? You'll laugh your head off!
Age recommendation: 6 - 12yrs, and their adults
Duration: 60 mins, no interval
"enraptured them with the fast-paced dialogue and high-energy action… through the use of clever props,
skilful miming and a bit of imagination… "
CHILD MAGAZINE
[ Read full article ]

Creatives
A play by Richard Tulloch
Adapted from the book by Andy Griffiths & Terry Denton
Artistic Director: Julian Louis
Director: Liesel Badorrek
Set / Costume Designer: Mark Thompson
Lighting Designer: Nicholas Higgins
Sound Designer: Ross Johnston
Choreographer: Katie Kermond
2015 AUSTRALIAN TOUR
Cast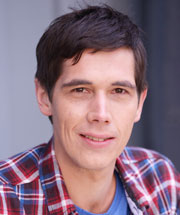 LUKE CARSON
Luke Carson graduated from the Actors Centre Australia in 2009 with an Advanced Diploma in Performance Arts. Luke's stage credits include: Just Try to Sit Still and Relax! (Beside Ourselves Collective), Details Unknown (We Do Not Unhappen), We're Bastards (Two Peas & Old 505), Jerusalem, Fatboy, Equus, Electronic City (New Theatre), C.H.I.C.O.M (Brand Spanking New), The Shoe-Horn Sonata (EHTC), Lovely Ugly (Griffin Theatre Company), Hamlet (Harlos Productions), Shooting Hoops/ The Solitudes (Mayday Playwrights Festival), Zoo Story (NIDA) and numerous performances for Cut & Paste (Rock Surfers Theatre Company). Television credits include Home & Away (Seven Network), Rake (ABC), Last Bites (Raw Nerve/ABC), I'm with Stupid (Fresh Blood/ABC), Deadly Women (Crime Channel) and Love Child (Nine Network).
Luke is also a Writer, Actor and Co-founder of Cut The Bull Productions who will be staging Luke's first play Second Time Around in late 2015. Luke is incredibly excited to be performing in The 26 Storey Treehouse 2015 National tour.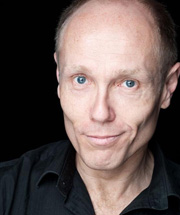 JAMES LEE
James Lee has been performing professionally on the Australian stage for more than a quarter of a century. James' credits include Lés Miserables (Cameron Mackintosh), Wizard of the Oz (VCA & Sue Farrelly), 42nd Street (Helen Montague), The Phantom of the Opera (Cameron Mackintosh), Miss Saigon (Cameron Mackintosh), Eureka The Musical (Essgee), Bye Bye Birdie & High Society (Production Company, three years understudying Topol in Fiddler on the Roof (TML Enterprises), Jerry Springer the Opera (Sydney Opera House), Nick & Nora (Neglected Musicals) Kiss of the Spiderwoman (Darlinghurst Theatre) and Annie the Musical (GFO). James was nominated in 2010 for best actor in a musical at the Sydney Theatre Awards for his portrayal of Molina in Kiss of the Spiderwoman. He is also on the national search panel and regular host for Wakakirri. In early 2014 James received critical acclaim for his role as the theatrical Acting Captain Terri Dennis in Privates on Parade at the New Theatre. James is delighted to be returning to CDP and The 26-Storey Treehouse resuming his role as Hector Houtkop from the Sydney Opera House seasons.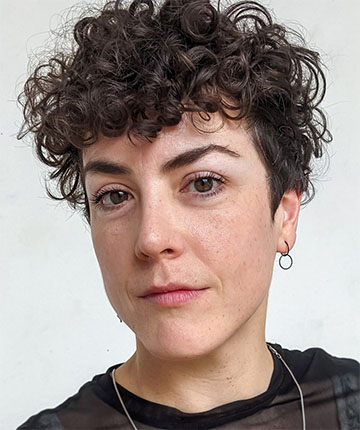 FREYA PRAGT
Freya Pragt graduated from the Victorian College of Arts in 2011. 2012 saw Freya involved in 5pound Theatres' inaugural repertory season, taking on five roles in five weeks; playing Eliza Doolittle in Pygmalion; Rosie in Sally! A Musical; the Rogue in The Unnamed; Tania in Falling Petals; and Ophelia in After Hamlet.
Prior to the repertory season, Freya was invited back to the VCA to play Sasha in Virginia Woolfs' Orlando (dir. Luke Kerridge); and appeared as Hattie in the ABC telemovie, Dangerous Remedy (dir. Ken Cameron). In 2013, Freya toured the country for 7 months playing Karen Patterson in It's My Party (And I'll Die If I Want To) (dir. Denis Moore) for Hit Productions. Other 2013 credits include The Rebel in Apocalypso (new Australian work written and directed by Tim Wotherspoon); and Morgan in Hipstermatic (web series directed by Elliot Summers). Freya returned to 5pounds of Repertory Theatre in 2013, taking on Dotty Otley in Noises Off; Julia Gillard in Because of Reasons (a premiering Australian work by Robert Reid); The Spinster in The Gilbert and Sullivan Cabaret Review; Ariel in The Tempest and Jean Gardner in Sex Diary of an Infidel.
In 2014, Freya played Daddy Ubu in 5pound Theatres' adaptation of Alfred Jarrys' Ubu Roi for the Adelaide Fringe Festival. Freya was most recently seen in Attic Erratics' sold-out production of Purgatorio by Ariel Dorfman.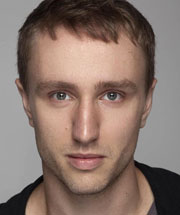 JOHN SHEARMAN
Hailing from Newcastle with a background in gymnastics and circus, John trained at the Victorian College of the Arts (VCA), graduating in 2011 with a Bachelor of Dramatic Arts (Acting).
Since graduating, he has toured Australia in the National Theatre of Great Britain's production of War Horse, in which he was a member of the Green Room nominated horse puppeteers. For the last twelve months, he has been touring Melbourne, regional Victoria and the UK for the theatre in education piece You The Man. He has also appeared in various productions in Melbourne including Hose for MKA, Shotgun Wedding for No Show Theatre & the immersive theatrical experience Before I Fell Asleep at ArtPlay.
Whilst in his second year at the VCA, John was awarded the Richard Pratt Bursary for an Outstanding Actor. His roles at the VCA included Leontes in Shakespeare's The Winter's Tale, Derek/Pentheus in Caryl Churchill & David Lan's A Mouthful of Birds and Francis in Louis Nowra's The Golden Age. Prior to the VCA, John completed a BA in Drama at the University of Newcastle and was awarded two City of Newcastle Dramatic Arts awards. John would like to thank his family & friends for their continued support.
Crew
Stage Manager: Bernard Angell
Technician / Assistant Stage Manager: Michael Rogerson
Assistant Stage Manager: Michaela Clifton