A CDP production
MR STINK
a play by Maryam Master
Based on the book by David Walliams
Directed by Jonathan Biggins
David Walliams' award-winning book comes to life on stage for children 6-12… and their adults!
"Mr Stink stank. He also stunk. And if it was correct English to say he stinked, then he stinked as well…"
It all starts when Chloe, just about the loneliest girl in the world, makes friends with Mr Stink, the local tramp. Sure he smells a bit, but he's the only person who's ever been nice to her. So, when Mr Stink needs a place to stay, Chloe decides to hide him in the garden shed.
Now Chloe's got to make sure no one finds out her secret, but she's about to learn that some secrets have a way of leading to disaster. And speaking of secrets, there just might be more to Mr Stink than meets the eye… or the nose……
The team behind The 13-, 26- and 52-Storey Treehouses live on stage return with this touching, twisted and hilarious, and very smelly tale… hold on to your nose!
Age recommendation: 6+ and their adults
Duration: 60 minutes, no interval
" so enchanting "
" thoroughly engaged "
Deborah Jones, Arts Critic
About Last Week – April 9-15
" boisterous fun "
" the young audience…thoroughly enjoy[ed] this
quality production. "
David Walliams' Mr Stink has a sweet heart
Jo Litson, Daily Telegraph 15th April 2016
" If Mr Stink makes it to your city, follow the stench
as it will be worth it "
The Spillers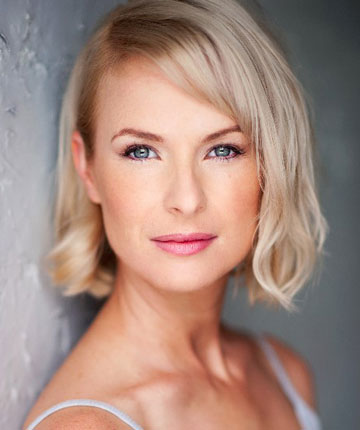 ANNA CHENEY
Mrs Crumb
Anna is a multi-award winning Australian actor based in Sydney. Her stage credits include: For Bell Shakespeare; Romeo and Juliet, Midsummer Madness, Just Macbeth and Macbeth Undone. State Theatre Company SA and Flying Penguin Productions; The Dark Room (winner – Best Drama ATG awards). SA Shakespeare Company; Shakespeare on Love. AC Arts; Sweeney Todd for which she won the ATG award for Best Female Performance for her portrayal of Mrs Lovett. After winning the Pick of the Fringe Award at Adelaide Fringe for Early Worx production of Love Child, the company were privileged to be invited to a return season at the Edinburgh Fringe later that year. Her screen credits include: Jackie Chan's latest feature - Bleeding Steel, McLeod's Daughters and Chuck Finn. Anna works regularly as an actor and facilitator for corporate training programs. She is a proud member of the MEAA and the Equity Diversity Committee. Anna is excited to be performing in her first production with CDP.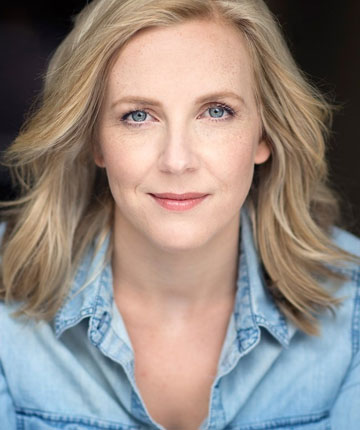 AMANDA LAING
Kate / Melissa / Annabelle
Amanda graduated with a Bachelor of Performance from Theatre Nepean (UWS) and then went on to complete a rigorous Internship with Zen Zen Zo: Physical Theatre Company. In 2010 she trained and performed in Japan with the renowned artist, Maro Akaji of Dairakudakan and has since been developing her skills as Movement Director. Amanda's stage credits include: Zeroville (Lies, Lies and Propaganda), Dinkum Assorted (New Theatre), Emma Dean and The Imaginary Friends (Emma Dean Music), Golden Summer (Dairakudakan, Japan), Dante's Inferno, Amadeus, The Menagerie of Innocence (Zen Zen Zo: Physical Theatre Company), A Midsummer Night's Dream, Romeo & Juliet (No White Elephant), Love Meats Mouth (Two Hours Traffic), The Merchant of Venice (Sydney Shakespeare Festival). Screen credits include: Rake, Review with Myles Barlow and Double the Fist. Amanda is a proud member of Equity.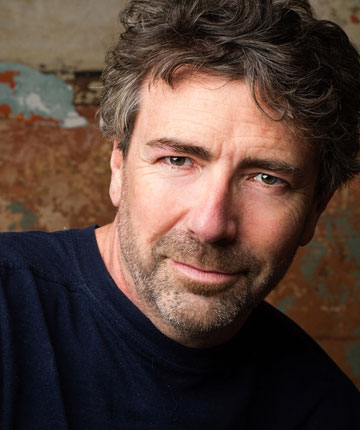 JOHN O'HARE
Mr Stink
A graduate of the Western Australian Academy of Performing Arts, John is perhaps best known for his extensive work in the theatre, both as director and actor. His stage credits include roles in Cavalcaders at the Ensemble Theatre; The Cripple of Inishmaan, Arcadia, and Much Ado About Nothing for the Sydney Theatre Company; Shakespeare's Romeo & Juliet for Bell Shakespeare; The Seafarer, Blue Remembered Hills, The Slab Boys, Little Malcolm & His Struggle, and Observe the Sons of Ulster for O'Punksky's Theatre, of which he is a co-founder. My Name is Asher Lev and Address Unknown for Blumenthal Productions. Television appearances include the highly-anticipated new Channel 7 kid's comedy series Drop Dead Weird, Home & Away, Packed to the Rafters, Cops LAC, The Cooks, Wildside, GP, A Country Practice, The Leaving of Liverpool and Heroes II – The Return. On the big screen, John starred in Child of the Air, Blackrock and A Long Road to Heaven.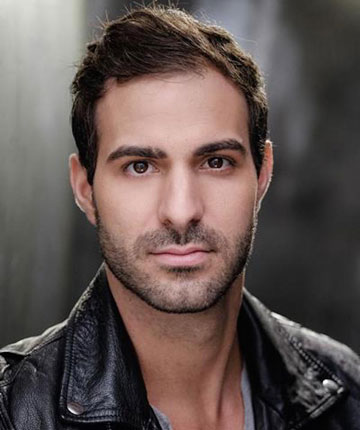 DARREN SABADINA
Raj / Mr Crumb / Prime Minister
Darren Graduated from NIDA in 2009 where his credits include, Women Beware Women, The Kitchen, Face to Face, Measure for Measure, Summer folk and Feature film Jimmy Tennison. Darren has worked in Radio, as a presenter for the V8 Supercars and on numerous big scale commercials, which include, Cricket Australia, Cricket England (Filmed in London), Pepsi Max & Doritos, TAB, KFC and Sharp TV. He Played Damian in Ruben Guthrie Written by Brendan Cowell and (directed by David Berthold) at the Laboite Theatre in Brisbane and most recently Peter in The Heidi Chronicles (directed by Alice Livingstone). Short Films include The Good Neighbour (directed by James Crisp), which won first prize at the Blue Mountains Film Festival and Gained Official Selection for Sandfly Film Festival, Byron Bay International Film Festival, Rochester Film Festival, Krakow Film Festival (Poland) and Shanghai Film Festival. Other credits include The Last Shift (directed by Claire Haywood), and The Summer of Lee (directed by Marko Gal).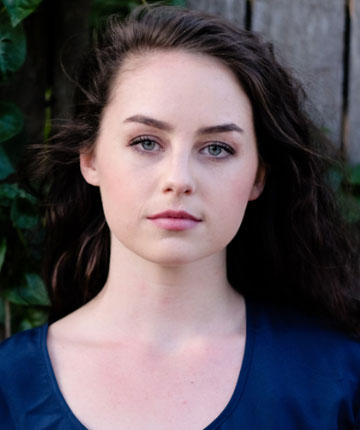 ROMY WATSON
Chloe
Romy Watson (Chloe) graduated NIDA in 2015 with a Diploma of Musical Theatre. Prior to her studies at NIDA, Romy trained at the Australian Institute of Music graduating with a Bachelor of Music, majoring in Music Theatre.
Theatrical credits include the roles Lucy McFadden in The Goodbye Girl for Neglected Musicals, Deborah-Sue Miller in Bye Bye Birdie for Squabbalogic Independent Music Theatre, and Rosemary Pilkington in How to Succeed in Business Without Really Trying for the Australian Institute of Music. Romy is thrilled to be making her stage debut as Chloe in Mr Stink for CDP Theatre Producers.
A a play by Maryam Master
Based on the book by David Walliams
Directed by Jonathan Biggins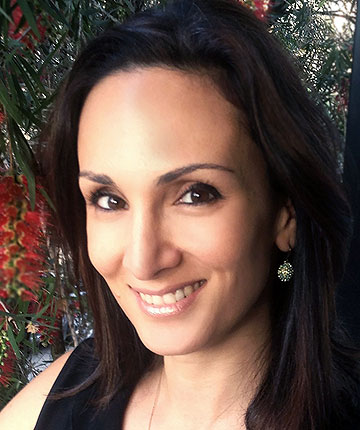 MARYAM MASTER
Maryam Master has almost 20 years' experience writing for young audiences. Her new play, the adaptation of David Walliams' best-selling children's novel Mr Stink, will premiere at the Sydney Opera House in April 2016.
In 2014 she wrote the stage adaptation of Oliver Jeffers' book The Incredible Book Eating Boy, which premiered at the Sydney Opera House then went on to tour nationally and internationally.
Maryam has also written Lah Lah's Big Live Band, which debuted to sold-out audiences at the Opera House Concert Hall, 'Twas the Night Before Christmas and Jingle Bell Jazz (SOH Babies Proms), and Staging Stories, an interactive workshop for Sydney Opera House's digital learning program. She is currently working on bringing Leigh Hobbs' beloved character Horrible Harriet to the stage. An Audience With Horrible Harriet will enjoy a premiere season in 2017.
On television, Maryam has written for many major Australian and international programs. She was selected by Sesame Workshop as the writer for Elmo's 2011 tour of Australia, and wrote Elmo and Ollie for Sesame and Nick Jr. She has also written for Hoopla Doopla (Beyond), Lah-Lah's Adventures (Stella/Seven Network), Blinky Bill (Yoram Gross), Animalscope (CBeebies), Raggs (Southern Star/Seven Network), Dive Olly Dive (Flying Bark), New Macdonald's Farm (Pacific and Beyond/Nine Network), Blue Water High (Southern Star) and Bambaloo (Jim Henson Co./Yoram Gross/Seven Network).
Early in her career, Maryam worked as a writer and script editor for Home and Away (Seven Network), writing over 80 episodes of the program.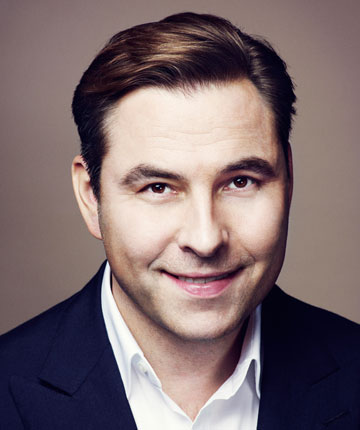 DAVID WALLIAMS
David Walliams is an actor and writer best known for his work with Matt Lucas in the multi-award-winning television sketch show Little Britain.
He has now taken the children's literary world by storm. He is the biggest selling UK children's author to debut this century – his books have been translated into forty languages and have sold over four million copies in the UK alone, which means that he ranks alongside JK Rowling as one of Britain's leading children's authors, and he has developed a reputation as a natural successor to Roald Dahl.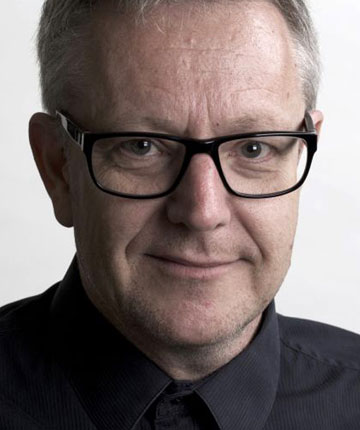 JONATHAN BIGGINS
Jonathan Biggins won the 2010 Helpmann Award for Best Direction of a Musical for his production of Avenue Q. Other credits include Noises Off and The Republic of Myopia for Sydney Theatre Company, Flatfoot for Ensemble Theatre, Orpheus in the Underworld for Opera Australia and Opera South Australia, Pete the Sheep for Monkey Baa, which earned a Helpmann Award nomination for Best Presentation for Children, for Sydney Theatre Company's Actor on a Box series The Tale Maker and The Luck Child, which won the 2012 Sydney Critics Award for Best Children's Theatre Work, and also a touring production of Australia Day for Hit Productions. He has also directed many of the Wharf Revue productions, on top of being one of the creators. In 2015, Jonathan both wrote and directed the 2015 Helpmann Awards.
Company Stage Manager: Belinda Gibson
Assistant Stage Manager: Michaela Clifton