A CDP production
SNUGGLEPOT AND CUDDLEPIE
in association with Monkey Baa Theatre Company
adapted by Eva Di Cesare, Sandra Eldridge and Tim McGarry
from a series of books by May Gibbs
by arrangement with The Northcott Society and
Cerebral Palsy Alliance
This exquisite new stage adaptation will spark the imagination and sense of adventure in 5-10 year olds and their families as they experience the timeless charm of Snugglepot & Cuddlepie.
Your favourite Gumnuts are on a mission to see a human – but only in the distance! On their journey to the big city they meet friends and foes including Professor Kookaburra, Mrs Fantail, Mr Lizard, Mr Frog, Mrs Snake, Mr Possum and, of course, Little Ragged Blossom.
Can Snugglepot lead the way? Can Cuddlepie hold his nerve? Can they avoid falling victim to the Big Bad Banksia Man?
These much loved characters come to life on stage as this action-packed new production introduces today's children to the wonderful world of May Gibbs.
Age recommendation: 5-10 yrs, and their adults
Duration: 55mins, no interval
For more information on Nutcote and the life of May Gibbs visit www.maygibbs.com.au
For more information on the work and legacy of May Gibbs visit www.maygibbs.org
"an engaging romp, bringing the magical bush tale to life for another generation…skillfully done…imaginative"
Sydney Morning Herald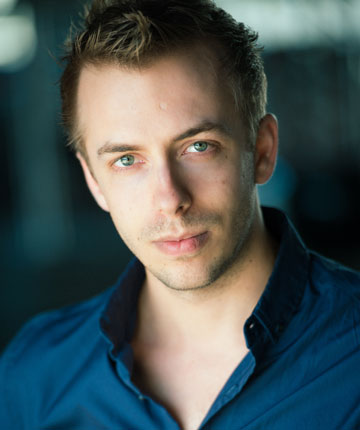 NICHOLAS HIATT
Nicholas is a 2013 NIDA graduate (BA Dramatic Art: Acting). His theatre credits for NIDA include Othello, Sunday in the Park with George, Cloud 9 and Osama The Hero. Since graduating he has appeared on stage in Too Many Elephants In This House (Parade Theatres), The Chimneysweep (Pinchgut Opera) and Kill The PM (Unhappen Theatre Co). Prior to his time at NIDA, he worked as a lead singer for Thomson Cruises, performing a repertoire that included concert versions of Oklahoma! and Half a Sixpence, as well as his own solo cabaret. In 2007 he completed the Certificate II in Music Theatre at WAAPA. His screen work includes short films The Happiness Box (AFTRS), Purgatorio ('The List' Exhibition 2014) and he is the writer and director of the upcoming short The Mistress Of The Forest due for release late 2016.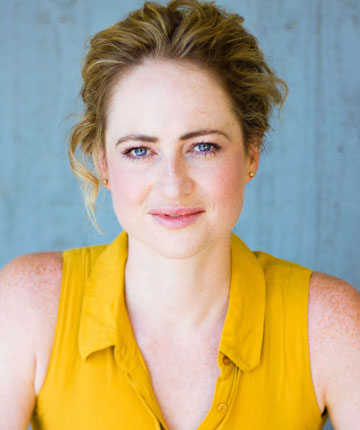 LUCY GOLEBY
Lucy graduated from NIDA with a Bachelor of Dramatic Art (Acting) in 2013. She was most recently seen in Unfinished Works at the Seymour Centre. Prior to that, Lucy performed Good Works at Darlinghurst Theatre, for which she was nominated for a Sydney Theatre Award. Lucy has also appeared in Queensland Theatre Company's Australian premiere of Brisbane, and Queensland Theatre Company and Black Swan State Theatre's co-production of Ben Elton's Gasp!; both Brisbane and Perth seasons. Prior to this, she originated the role of Holly in Pale Blue Dot at La Boite, and performed in Too Many Elephants in this House for Parade Theatre and Mad March Hare's A Moment on the Lips. She has been involved in many script developments, and works regularly as a voiceover artist.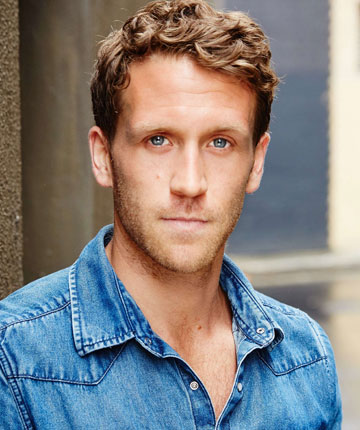 JAKE LYALL
Jake graduated Actors Centre Australia in 2011 where he took part in the Theatre USA project directed by Rodney Fisher. He played in Company of Wolves (NIDA Directors Project, Phillip Rouse) and appeared in Baz Luhrmann's feature film, The Great Gatsby. He was cast in Wild in the Heart, a two-part ABC Radio National program about Dorothy Hewett, compiled and directed by Rodney Fisher. Other credits include; Still Seeking Other (Feet First Productions, directed by Monica Zanetti) and Measures (a web series, directed by Jilvan Moh). Jake's TV commercial credits include; Kia Rio, VW, McDonald's, QLD first Home Owners, Vizio for the USA and the lead in the campaign for Bundaberg Ginger Beer. In 2015 Jake toured with The Players – Bell Shakespeare and this year is excited to join the cast of Snugglepot and Cuddlepie with CDP Theatre Producers.
THOMAS PIDD
Thomas has been working and training around Australia for over 10 years. Starting in Tasmania where he grew up. Thomas then migrated to WA where he started to delve deeper into training, completing several short courses including the Total Theatre course with Annie Stainer, while working professionally. In 2012 Thomas was accepted into NIDA. Since graduating Thomas has continued to travel around Australia, keeping up the balance of training and work. In 2015 he completed a Tasmanian state wide tour with locally run, but world renowned, Terrapin Puppet Theatre with a new work Red Racing Hood. In Sydney he has done shows with The Sydney Festival (Antigua i Barbuda's Arquitectura de Fira [Spain]), and has been involved in several short independent films. Thomas' interest in Physical Theatre led him to earn the Keith Bain Scholarship for Movement in 2014 and has trained with Legs On the Wall and Stalker Theatre.
CREATIVES
Director: Susanna Dowling
Production Designer: Imogen Ross
Costume Designer: Matthew Aberline
Lighting Designer: Trudy Dalgleish
Sound Designer: Daryl Wallis
CREW
Company Stage Manager: Nicole Eyles
Assistant Stage Manager: Michaela Clifton