CDP Kids presents
THE VERY HUNGRY CATERPILLAR SHOW
Created by Jonathan Rockefeller
Based on Eric Carle's Books
"and – pop! – out of the egg came a tiny and
very hungry caterpillar."
One of the most-read and famous children's books of all time, The Very Hungry Caterpillar emerges off the page in a masterful theatrical experience for children 18 months+ and their adults.
Created by Jonathan Rockefeller, the production features a menagerie of over 75 magical puppets, including the star of the show – The Very Hungry Caterpillar – and an Australian cast who bring these beloved books to life on stage.
Alongside The Very Hungry Caterpillar, the show features three other Eric Carle stories, including Brown Bear, Brown Bear, What Do You See?
The team behind the Australian tours of The Gruffalo, Spot, and The 13, 26, 52, 78 & 91-Storey Treehouses will excite, educate and entertain new readers and first-time theatre-goers, while those who grew up with these books will delight in experiencing one of the most popular children's books ever written. Don't miss out!

2021-22 Summer Tour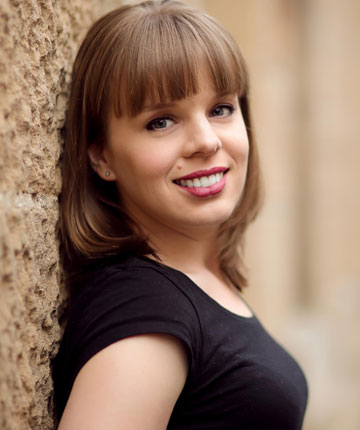 TINA JACKSON
Tina is a proud graduate of NIDA's Diploma of Music Theatre. She has worked as a performer and puppeteer in Australia, the UK, the US, Canada, New Zealand and Qatar. Tina recently worked with Monkey Baa Theatre Company on the creative development of their new show Edward the Emu.
In 2018-19, Tina toured the USA and Canada as the host of Erth's Prehistoric Aquarium Adventure. In Australia, she has performed in The Gruffalo (CDP), The Very Hungry Caterpillar (CDP), Prehistoric Aquarium (Erth), Dinosaur Zoo (Erth), The Events (Belvoir St Theatre) and Trevor Ashley's Little Orphan TrAshley (Showqueen Productions).
Tina spent two years living in London where she was lucky enough to perform on the West End, tour the UK and take part in both the Brighton and Camden Fringe festivals. Shows whilst in the UK included From Up Here (Jill), Dinosaur Zoo (Puppeteer/Understudy Host), The Night Before Christmas (Emily/Lizzie) and Hello Again (ensemble).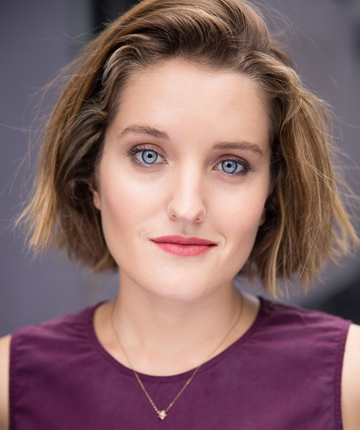 ELENI SCHUMACHER
Eleni Schumacher is a Sydney-based actor with experience in theatrical production, writing, collaborating and directing for theatre, and voice work. She trained with New York's Atlantic Acting School (2012-2013), holds a Bachelor of Global and International Studies (Anthropology) and a Masters of Sustainability from the University of Sydney (2021).
Eleni has a passion for bringing the written word to life through storytelling, poetry reading, and teaching drama to young people. As a voice artist, she is a regular performer and recorder for Spineless Wonders Publishing's Little Fictions at Knox Street Bar, with recordings and performances at Sydney Writers Festival, Sydney Fringe, and VIVID. She has also written for events such as Sydney Fringe Festival and Underbelly Arts Festival.
She has been heard on ABC Radio National's The Science Show and Life Matters, playing character roles such as Hedy Lamarr and Beatrix Potter. Eleni is an experienced children's entertainer, and has been an acting tutor at the Australian Performing Arts Grammar School, and for Sydney Performance Academy. She is part of Equity Foundation's Storyville program, reading to primary school students. Eleni has worked as assistant to director Wayne Blair for Dirty Dancing (Lionsgate, LA) and pre-production of Cleverman Season 2 (Goalpost Pictures, Sydney).
Theatre credits include: Romeo & Juliet (SheShakespeare), Launch to the Future! (Echelon Productions 2019), Poetry In Action's 2018 Troupe, performing over 350 shows to students across Australia, New Zealand and Hong Kong.
TV credits include Total Control (Blackfella Films/ABC TV), A Place to Call Home (Foxtel), Deadly Women and Dark Temptations (Discovery Channel), and various television commercials (Australia & US). Film credits include: Night and a Switchblade (U.S.), Vessel, Lonesome Town, Close, Schadenfreude, and Troy's Story: Earth Hour Projects.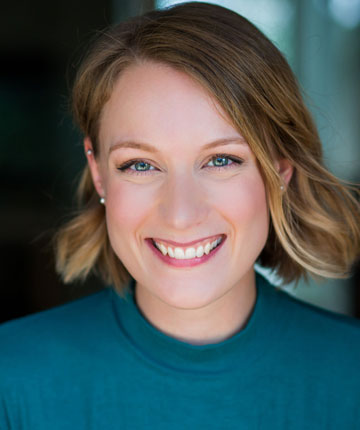 ELEANOR STANKIEWICZ
Originally from Adelaide, Eleanor graduated from NIDA in 2013 and was awarded The Australian Voice Association's Student Encouragement Award. In 2014, Eleanor was awarded a scholarship to travel to London where she trained with world-renowned Nadine George on Shakespeare's Text and the Voice. In 2019, she studied and performed at iO Theater in Chicago, and appeared as a guest performer at Second City. In 2020, Eleanor began studying her Master of Fine Arts (Voice) at NIDA.
Eleanor is a regular performer with Improv Theatre Sydney and improv duo The Newlyweds and has worked on both screen and stage, including with some of Australia's leading theatre companies. This work has seen her travel across the country and internationally, performing in classical and contemporary productions, including Neighbourhood Watch (State Theatre Company of South Australia), A Midsummer Night's Dream and The Players (Bell Shakespeare), and Poetry In Action's touring ensemble.
In 2019, Eleanor created and performed Nanna-stasia and won the Sydney Fringe Festival's Best Writer Award and Tour Ready Award bringing the show to Perth Fringe Festival in 2020.
Eleanor is excited to be joining CDP and the cast of The Very Hungry Caterpillar Show.
Created by Jonathan Rockefeller
Based on Eric Carle's Books
Associate Director: Liesel Badorrek
Assistant Director: Stephen Anderson
Music and Sound: Nate Edmondson
Scenic Design: David Goldstein
Puppets by: Rockefeller Productions
Builders and Fabricators: Arlee Chadwick, Jessica Lorence and Acheson Walsh
Company Stage Manager: Mitch Cooley
Assistant Stage Manager: Emma Maloney