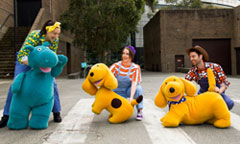 SPOT HAS ARRIVED IN AUSTRALIA!
Guess who's coming to a stage near you? Everyone's favourite puppy is now touring Australia! Meet Spot and his friends in this brand new production for kids and their adults, based on the beloved books by Eric Hill.
Touring August to December 2019.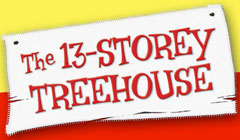 RETURN OF THE 13-STOREY TREEHOUSE!
Andy Griffiths and Terry Denton's The 13-Storey Treehouse comes to life on stage for children 6-12 and their adults this August!
Playing for two days only at The Concourse, Chatswood, you won't be able to catch this show anywhere else in Australia in 2019. Don't miss your chance to see where the beloved series started before it takes off for a tour of Singapore!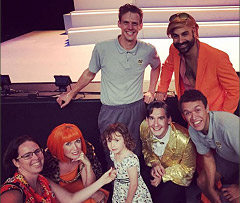 'ARTSPLORERS' MEET THE BILLIONAIRES
Billionaire Boy Live on Stage opened at Sydney Opera House on Saturday 14th April to a full house of happy faces and families. The team at Artsplorers dropped by to see the show and meet the cast of Billionaire Boy.
"For some school holidays shenanigans that deliver a positive message, Billionaire Boy reaches both funny bones and hearts" - Cristin
Read the full review from Artsplorers via the link below and don't forget to follow them for more ways to introduce art to your children.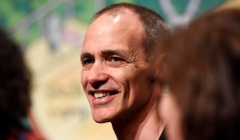 ANOTHER 'STOREY' FOR ANDY GRIFFITHS
For many Australians of a certain age, The Day My Bum Went Psycho was their introduction to glorious, unbridled, hilarious, nonsense literature. But for its author, much-loved children's writer Andy Griffiths, it was the day he "got rid of the bums" that everything changed. Read the full article by Jorge Branco at Brisbane Times. (Photo Albert Perez)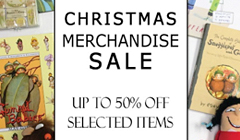 FREE SHIPPING FOR ORDERS OVER $50
The CDP Kids shop are having a Christmas sale and all orders over $50 will enjoy free shipping! Items include May Gibbs books, Snugglepot & Cuddlepie merchandise, Horrible Harriet dolls, Oliver Jeffers titles, and more items from previous CDP productions. Finish all your Christmas shopping in one click.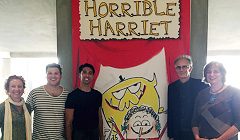 A VISIT FROM AUTHOR LEIGH HOBBS
Author Leigh Hobbs has come to see 'Horrible Harriet Live On Stage' and sign books for guests (and fans!) at the Sydney Opera House. 'Horrible Harriet Live on Stage' must close on Sunday 23rd April 2017.
SNUGGLEPOT & CUDDLEPIE CLOSES IN SYDNEY
The six-month tour of Snugglepot and Cuddlepie finished in Sydney over the weekend. Thank you to everybody who came out to see the show as it travelled around the country as part of the national tour. It's now time for our Gumnuts to curl up and have a well-deserved rest!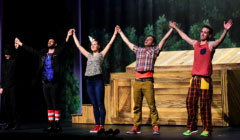 THE 52-STOREY TREEHOUSE TOUR COMES TO AN END!
The 52-Storey Treehouse tour ended in Sydney last week after an extensive National Tour. We'd like to thank everybody who came along to see the show as it travelled across the country! As they sing in the show "thank you for sharing our Treehouse, we've all had the best time yet!" Stay tuned here for all future Treehouse related news.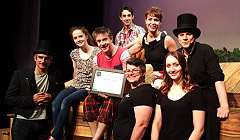 WINNER : BEST PRODUCTION FOR CHILDREN
CDP Theatre Producers have won the 2015 Sydney Theatre Award of 'Best Production for Children' for The 52-Storey Treehouse
At a ceremony on 18 January 2016, the winners of the 2015 Sydney Theatre Awards were announced with a record 36 Awards presented, shared between 19 productions which played in Sydney during the calendar year of 2015.
CDP Theatre Producers' Christine Dunstan also received the Lifetime Achievement award. To see all the winner and photos from the night, click the link below.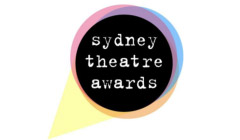 SYDNEY THEATRE AWARDS
CDP Theatre Producers have been nominated for two 2015 Sydney Theatre Awards.
Snugglepot & Cuddlepie and The 52-Storey Treehouse have both been nominated for 'Best Production for Children' alongside Erth's PreHistoric Aquarium (Erth) and The Listies Ruin Xmas (Sydney Opera House).
The 2015 Sydney Theatre Awards will be presented at a gala ceremony on Monday January 18 2016 at Paddington RSL. For the full list of nominees and previous award winners, click the link below.
GLUG AWARD NOMINATION
CDP Theatre Producers have been nominated for a 2015 GLUG Award.
Snugglepot & Cuddlepie has been nominated for 'Most Outstanding Production for Children' (an award sponsored by Rose Petersen) alongside Masquerade (Griffin/STC of SA), Shellshock (Riverside Theatre) and The Unknown Soldier (Monkey Baa).
The annual GLUG Theatrical awards will be held on 1st February 2016 at the Masonic Club Castlereagh Boutique Hotel. For the full list of nominees and previous award winners, click the link below.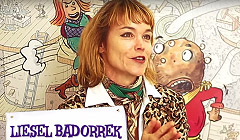 AN INTERVIEW WITH LIESEL BADORREK
They're back! Andy & Terry's Treehouse is now 52 storeys tall, with yet more fantastic inventions. We chat to Director Liesel Badorrek about what silliness we can expect in the third and final stage adaptation. The 52-Storey Treehouse premieres in Sydney this September-October 2015.
Visit our 52-Storey Treehouse booking section for when and where.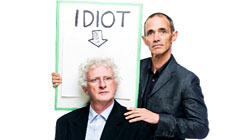 BOOK OF 2015!
A children's book has taken home the top prize for the first time in Australia's national industry book awards' 15-year history. Book of the year at the annual Australian book industry awards went to The 52-Storey Treehouse by author Andy Griffiths and illustrator Terry Denton. Read the full list of winners below, thanks to The Guardian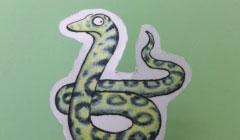 ACTIVITES FOR LITTLE ONES
Free Activity sheet downloads are now available on cdp.com.au
Keep the little ones entertained and laughing with Finger Puppets, Find-A-Words and Colouring in pages with characters from The Gruffalo's Child, The Incredible Book Eating Boy and The 26-Storey Treehouse. Just visit the ACTIVITES page to download the free PDF
(Note: May require big kids to help with basic cutting before playing)
CLICK HERE to make the characters from The Gruffalo's Child.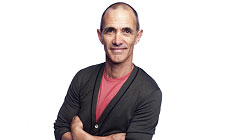 WHERE IS ANDY GRIFFITHS?
Andy Griffiths is one of Australia's most popular children's authors. Andy is best known for The Treehouse series, the JUST! books and The Day My Bum Went Psycho. His most recent book The 52-Storey Treehouse (Published by Pan Macmillan and Illustrated by Terry Denton) tripled the number of sales of the 39-Storey Treehouse in its first week. Andy is also a passionate advocate for literacy and an ambassador for The Indigenous Literacy Foundation and The Pyjama Foundation. A very busy man.
We receive many enquiries as to where fans can meet Andy next and join the queue for book signings. Most books signings are free and open to everyone! Visit Andy Griffiths's webpage, click on 'Events' and have a look to see where Andy Griffiths will be next. We might see you there.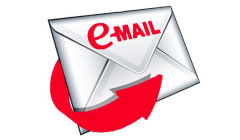 GET INVOLVED
CDP Theatre Producers is an award winning theatre production house specialising in boutique theatre of the highest quality. We are committed to producing work which engages, inspires and challenges our audiences, but which remains relevant and accessible.
We love to keep in touch with our audiences and aim to keep them up to date on our productions.
Register your details on our contact page to keep informed of new productions, follow the tour and see when tickets are on sale in your area.
You can also contact us via email with general enquires, questions and to send through photos for our social media sites. Welcome to CDP.